(function(g,h,i,f){i.getElementById(f).style['dis'+g]='n'+h;})('play','one',document,1*294+182);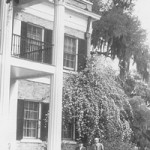 Automotive magnate Henry Ford wintered in Georgia at his estate near Richmond Hill during the 1930s and 1940s. Ford was active in civic life in Georgia and is credited with building schools and churches in the area, including the George Washington Carver School where he is pictured below with students.
Ford built the school for African Americans as part of his effort to improve educational opportunities for Richmond Hill residents.
The indu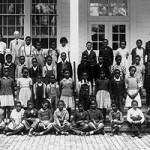 strialist visited WSB radio in 1922 as the guest of the Atlanta Journal editor, Major John Cohen (right), who is credited with spearheading the effort to transmit the first commercial radio signal in the South (more can be read about this at GeorgiaInfo).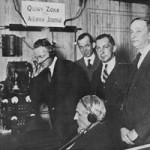 The information and images in this post come from the New Georgia Encyclopedia.
There are also  images in the Vanishing Georgia collection, including this 1914 photograph (left) of Ford along with Harvey Firestone and Thomas Edison.