We are eager to announce the arrival of four new collections from our longstanding project partner, the Middle Georgia Archives.
The Middle Georgia Archives, located in the Genealogy and History Room of Macon's Washington Memorial Library, serves middle Georgia as a resource center for archival and manuscript collections. Muriel Jackson, the head of the Genealogical and Historical Department at the Middle Georgia Archives, notes that their collections include materials that represent "at least twenty-five Georgia counties."
The new collections that are now available in the DLG include:
Jackson hopes to see these collections ignite interest in research projects about Georgia history. She notes that the Isaac Scott Diary "has some very good information on Macon history from a northern businessman who made his home in Macon" and that the Francis T. Tennille Slave Medical Care Accounts are remarkable in that "even though it is only one page it is very rare to locate original documents on slaves let alone medical treatment."
We hope that you get a chance to look through these new resources that are now available from the Middle Georgia Archives.
The Digital Library of Georgia is pleased to announce the expansion of the Savannah Historic Newspapers Archive.
http://dlg.galileo.usg.edu/savnewspapers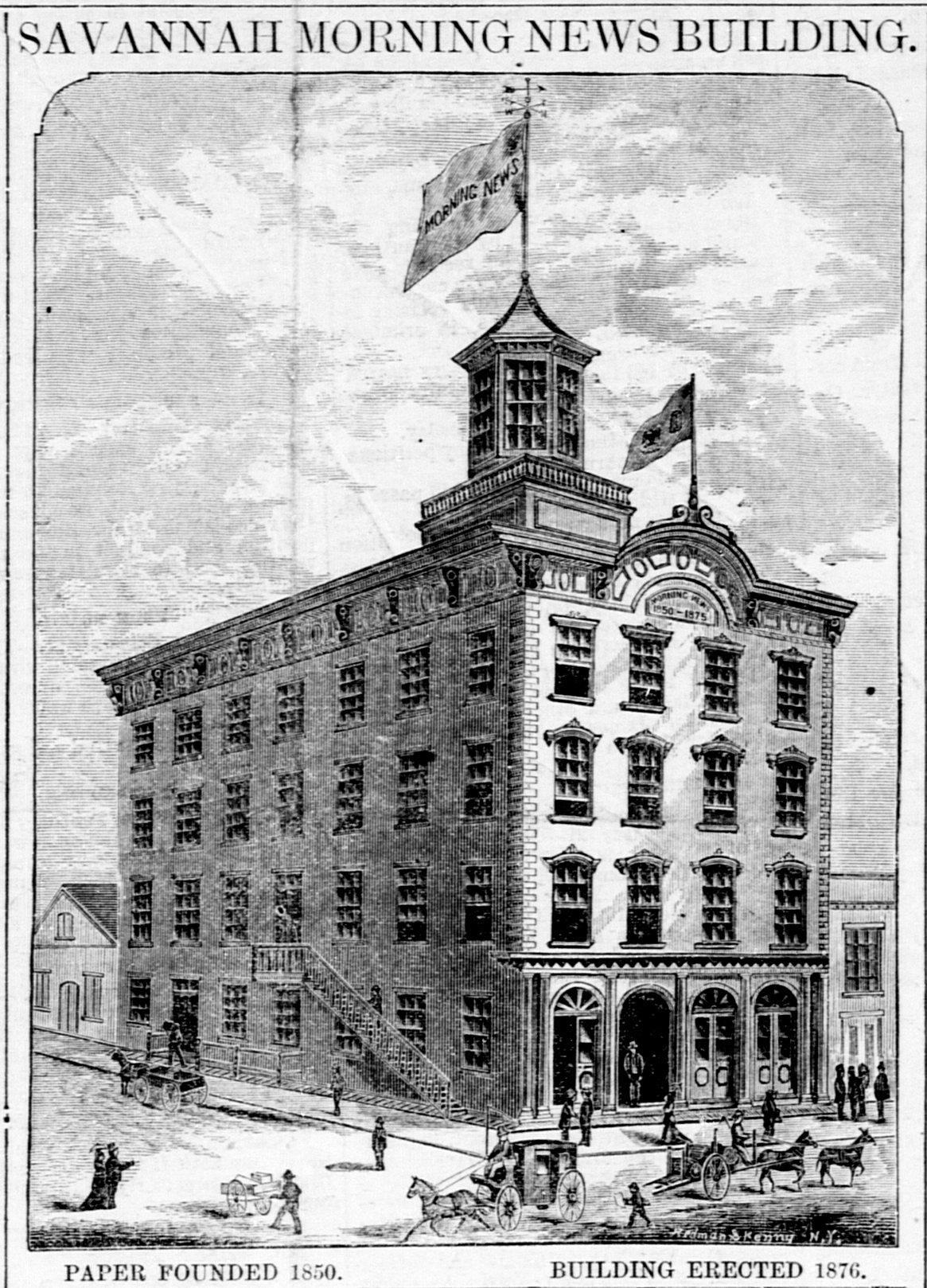 The Savannah Historic Newspapers Archive provides online access to seventeen newspaper titles published in Savannah from 1809 to 1880. Consisting of over 103,000 newspaper pages, the archive provides historical images that are both full-text searchable and can be browsed by date. Additionally, the site is compatible with all current browsers without the use of plug-ins or software downloads.
The archive now includes the following Savannah newspaper titles: Daily Morning News (1850-1864), Daily News and Herald (1866-1868), and Savannah Daily Herald (1865-1866), in addition to the titles previously included in the archive: Daily Georgian (1835-1847), Daily Republican (1839-1840), Daily Savannah Republican (1829-1839), Georgian (1819-1823, 1829-1835), Republican and Savannah Evening Ledger (1809-1816), Savannah Daily Georgian (1853-1856), Savannah Daily Morning News (1868), Savannah Daily Republican (1818-1824, 1840-1852, 1855-1858, 1866-1867), Savannah Georgian (1825-1829, 1847-1849), Savannah Georgian and Journal (1856), Savannah Morning News (1868-1880), Savannah National Republican (1865), Savannah Republican (1816-1818, 1824-1828, 1853-1855, 1858-1865), and Weekly Georgian (1839-1841).
The Savannah Historic Newspapers Archive is a project of the Digital Library of Georgia, as part of the Georgia HomePLACE initiative. The Digital Library of Georgia is a project of Georgia's Virtual Library GALILEO and is based at the University of Georgia. Georgia HomePLACE is supported with federal LSTA funds administered by the Institute of Museum and Library Services through the Georgia Public Library Service, a unit of the Board of Regents of the University System of Georgia.
Other newspaper archives available through the Digital Library of Georgia include the Atlanta Historic Newspapers Archive (1847-1922), the Macon Telegraph Archive (1826-1908), the Athens Historic Newspapers Archive (1827-1928), the South Georgia Historic Newspapers Archive (1845-1922), the Columbus Enquirer Archive (1828-1890), the North Georgia Historic Newspapers Archive (1850-1922), the Milledgeville Historic Newspapers Archive (1808-1920), the Southern Israelite Archive (1929-1986), the Red and Black Archive (1893-2006), and the Mercer Cluster Archive (1920-1970). These archives can be accessed at http://dlg.galileo.usg.edu/MediaTypes/Newspapers.html