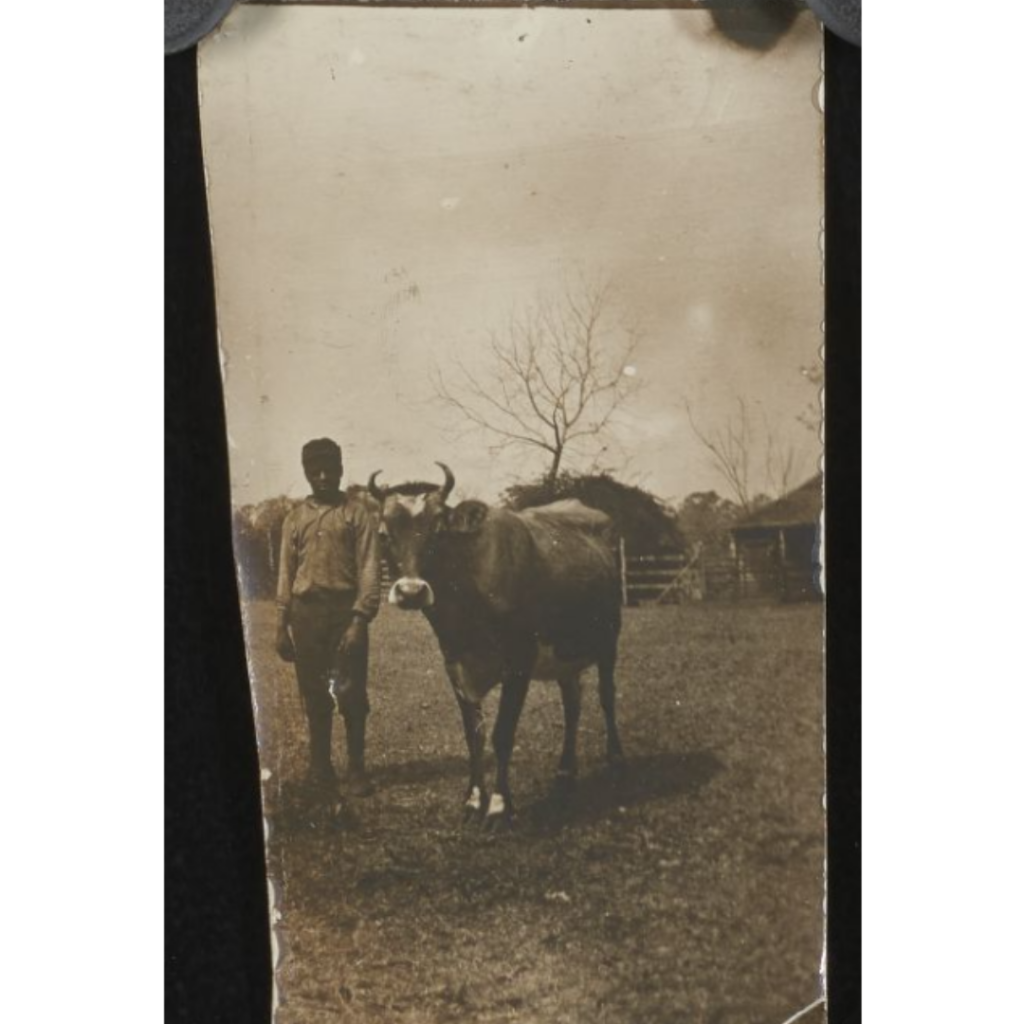 In partnership with the Midway Museum, the Digital Library of Georgia has just made the Julia R. King Collection available online.
King (1863–1952) was a descendant of the Roswell King (1765–1844) family of Georgia plantation owners and managers who owned land, property, and enslaved people across Georgia dating back to the 1700s. 
The collection includes essential documents related to slavery, including estate appraisals and inventories that include the first names of enslaved African Americans. It will be of particular interest to those doing family research on people enslaved in Liberty County, Georgia.
Stacy Ashmore Cole, the creator of "TheyHadNames.net: African Americans in Early Liberty County Records, secretary of the Midway Museum Board of Governors, and president of the Coastal Georgia Genealogical Society, describes the importance of these records.
"The Midway Museum's Julia R. King Collection contains essential references to enslaved people unavailable elsewhere. 
These documents will interest them and others who have not yet discovered their ancestry. 
The study of these enslaver families, including the Kings, is critical to Liberty County African American genealogical and historical research. 
They had a long tradition of keeping enslaved people within their families through inheritance, lending, and gifting, including down the white female lines. Because of this, the only way to trace a particular enslaved person is often through probate and enslaving family documents. 
The small size of the collection and its relative geographical remoteness have made it difficult for academic researchers to prioritize. The Midway Museum is also in an area vulnerable to hurricanes. 
Digitization ensures that we preserve these materials and make them easily accessible for future generations."
View the entire collection online
###
About the Midway Museum
Since its founding, the Midway Museum has been supported by the descendants of the Midway Church members, who have provided 18th- and 19th-century family heirlooms, documents, books, genealogical lineages, and heirloom furnishings, paintings, and artifacts. Many Midway Church descendants still live in Liberty County and coastal Georgia, serve on the Board of Governors, and visit during the Midway Church's annual Homecoming. Visit themidwaymuseum.org/ 
About the Digital Library of Georgia
The Digital Library of Georgia is an award-winning GALILEO initiative housed at the University of Georgia Libraries. With the state's cultural heritage organizations, the DLG shares Georgia's history online for free through its websites. The project supports its partner organizations by offering free and low-cost services. The DLG also serves as Georgia's service hub for the Digital Public Library of America and as the home of the Georgia Newspaper Project, the state's historic newspaper preservation project. 
Visit our website at dlg.usg.edu
Facebook: http://facebook.com/DigitalLibraryofGeorgia/ 
Twitter: @DigLibGA
Instagram: @diglibga 
Subscribe to our listserv
Selected images from the collection: 
Image courtesy of Midway Museum
Title : Julia King Collection – Man with Hands.
https://dlg.usg.edu/record/midm_jkic_704 
Image courtesy of Midway Museum
Title : Exchange of Slaves between Mary Maxwell and Julia R. King, 1842.
https://dlg.usg.edu/record/midm_jkic_282-53