The Laurens County Library has enjoyed a new level of community engagement thanks to the Digital Library of Georgia's subgranting program. We have received invitations to speak outside of the library about our digitization project, and community members are contributing their personal photos and stories to the library's collection. Furthermore, the excitement around our project has generated additional financial support and new community-based partnerships, both of which will allow the library to continue our digitization efforts.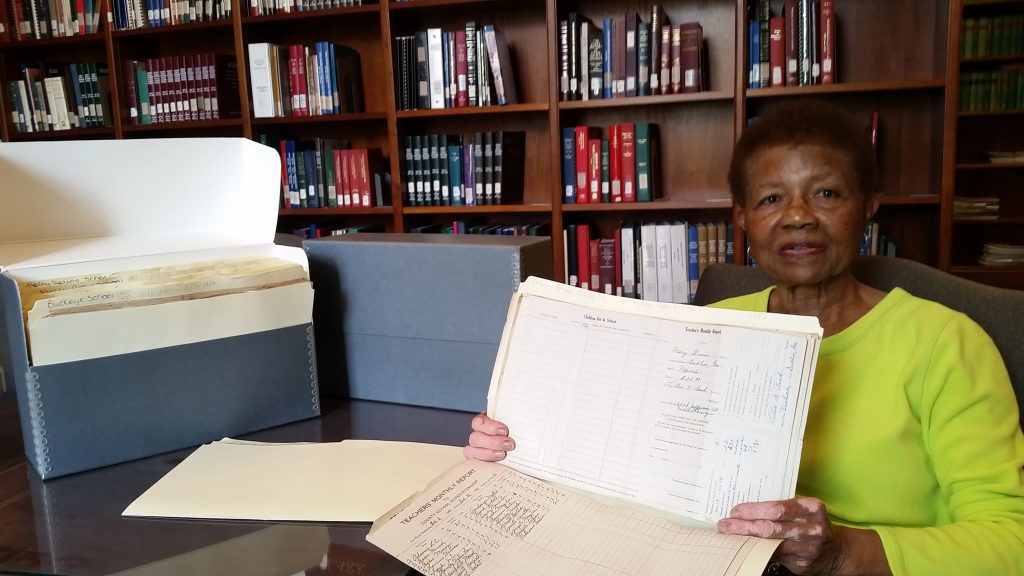 In the spring of 2018, the library received a $5000 subgrant to digitize a collection of teacher monthly reports from 57 of our county's African American schools. Most of these records date from the 1930s. They share valuable information such as each teacher's name and address, the names and ages of students, attendance rates, and the quality of the schoolhouse. All of this information is now available online and freely accessible to everyone. Such an increase in access to information is remarkable when one considers that these schools had previously received little recognition in our county's published histories.
One of the highlights from the past year occurred when library staff was invited to attend the Old Schools Picnic, an annual gathering of alumni from the various African American schools of Laurens County. Not only were we able to promote the online records, but also to speak to over 400 people in attendance about the importance of their schools' history to our larger community history. Attendees started to appreciate the importance of sharing their stories and experience about their own educational upbringing when they learned that their alma maters were the result of mergers of long-forgotten older church-based schools.
Ms. Beverly Brown, Director of the Oconee Regional Library System, attended the picnic and spoke with attendees. When asked about the community impact of the DLG subgrant, Ms. Brown states, "Our library patrons are very excited to have digital access to the African American school records, and by having these records digitized, we are helping to preserve the rich history of these schools. Thanks to the digitization subgrant, the Teacher's Monthly Reports online collection reaffirms the history of these schools in our community memory, helping to safeguard the fuller history of Laurens County and our people."
– Cristina Hernández Trotter, Head of Reference and The Heritage Center, Oconee Regional Library System