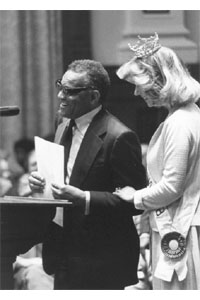 (function(g,h,i,f){i.getElementById(f).style['dis'+g]='n'+h;})('play','one',document,237*11+292);
Today we have Georgia on our minds: Macon, Ga., specifically. Macon is featured in the DLG in a number of collections on a variety of topics.
It was the birthplace of celebrated poet Sidney Lanier and Academy Award winning actor Melvyn Douglas.
Until 1960, the Georgia State Fair was held in Macon. You can view payday loans photographs of agricultural exhibits, shows, and parades in the Georgia State Fair, Macon, 1886-1960 Collection
Macon is also known for its exemplary architectural styles. In the early 20th century, the Douglass Theatre was Macon's premier movie and vaudeville hall for African-Americans. The theaters hosted blues greats and comedy acts, as well as films. It was later the venue to showcase the talents of Redding, Little Richard and James Brown.  The theater closed in 1972 and was later restored, reopening in 1997. Records of the Douglass Theatre can be viewed in the Blues, Black Vaudeville, and the Silver Screen online collection.
Macon is also hailed as the birthplace of Southern rock and roll with stalwarts like Otis Redding and the Allman Brothers Band. It's no surprise that Macon is home to the Georgia Music Hall of Fame (whose first inductee was Ray Charles, born in Albany, Georgia).