CNBC recently ranked Augusta, Georgia the nation's #1 city in which to buy a starter home. In case you are interested in moving to the Garden City, here is a look at some of Augusta's historic homes (Sorry, they aren't really for sale):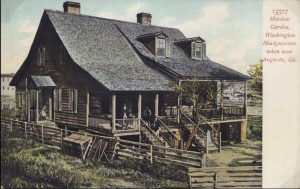 Circa 1900 postcard of Meadow Garden, home of Georgia Governor, United States Senator and Declaration of Independence signer George Walton. Walton lived in the house from 1792 until his death in 1804. The home still stands in Augusta as a museum. Found in Picturing Augusta: Historic Postcards from the Collection of the East Central Georgia Regional Library.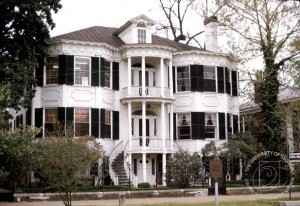 Photograph of the Ware-Sibley-Clarke House from April 1966. The home was originally built for Augusta Mayor Nicholas Ware in 1818. It today serves as the home of the Gertrude Herbert Institute of Art. The home is sometimes referred to as Ware's Folly because of the high cost of its construction. Found in Owens Library's Historic Architecture and Landscapes Collection.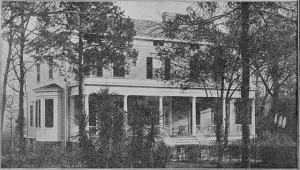 Image of Terrett Cottage circa 1909. It served as the winter home of President William H. Taft. After his election to the presidency in 1908, Taft and his family spent Christmas in Augusta (prior to moving into the White House). During his stay, the president-elect played golf  at the nearby Augusta Country Club. Found in the Vanishing Georgia Collection.