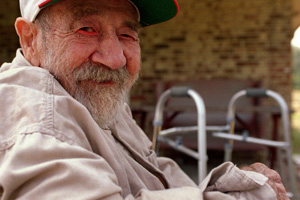 "The Goat Man is here!" Word would quickly spread through town as soon as someone spotted the famous wanderer and his band of smelly goats on the outskirts. Adults and children alike would drop whatever they were doing and dash over for a visit with the Goat Man.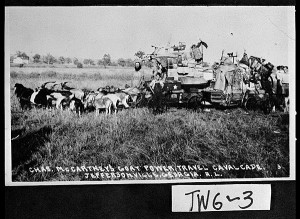 An article in the New Georgia Encyclopedia says Charles ("Ches") McCartney was a significant folk and religious figure in Georgia for more than four decades. After being injured on a Works Progress Administration job, McCartney experienced a religious awakening and began traveling to preach his message of eternal damnation for sinners.  It is widely held that McCartney was an influence on the writings of Georgia author Flannery O'Connor.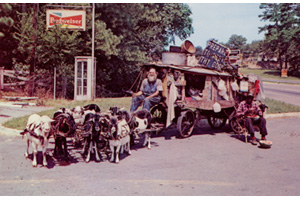 After being brutally attacked several times, McCartney settled in South Georgia,  his unique life's story ending in a Macon nursing home in 1998.
Newspaper articles about "Goat Man" can be found in the Georgiana Collection clipping files of the Hargrett Rare Book and Manuscript Library.
Additional images of McCartney and his goats can be found in the Vanishing Georgia Collection by searching for "Charles McCartney" or "Goat Man."
If you have memories of the "Goat Man's" visits, leave a comment — we'd love to hear from you!