February 1 marks the beginning of Black History Month, founded by Dr. Carter G. Woodson, who also established the Association for the Study of African American Life and History (ASALH).
He originally envisioned "Negro History Week" during the second week of February because it included the birthdays of Abraham Lincoln and Frederick Douglass who were both prominent symbols of American freedom.
2022's theme is Black Health and Wellness. The Digital Library of Georgia has many items related to that topic, available at bit.ly/bhmdlg22 for you to explore.
You can read more about 2022's Black History Month theme, and the themes of previous years here at the ASALH website. If you are a resident of Georgia and want to reach out to your local ASALH branch, the information is available here. Local ASALH chapters generate a remarkable amount of excellent African American history and cultural programming throughout the year.
From our partners at Clark Atlanta University and the Atlanta University Center Robert W Woodruff Library, here is a photograph of African American women in a nursing class, circa 1900, which took place at Atlanta University.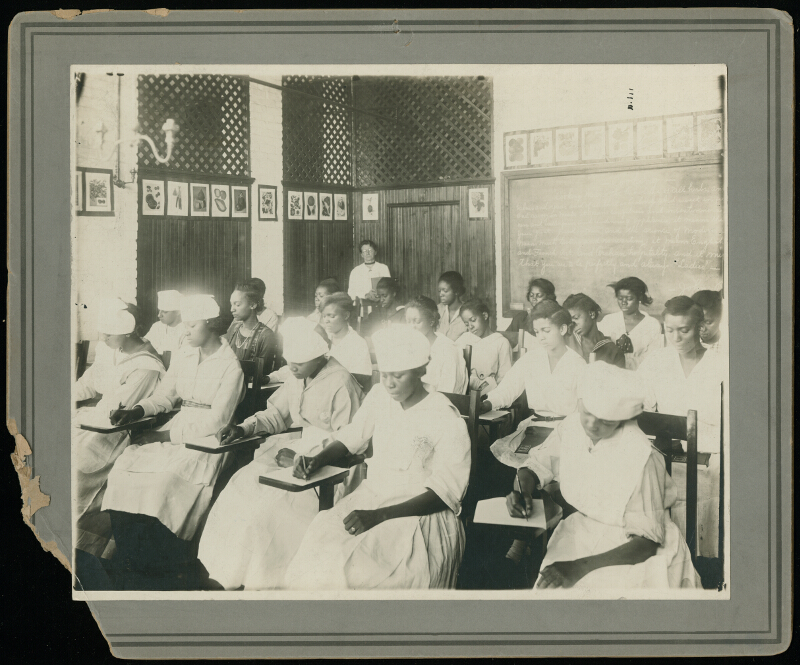 Title: Women in Class, circa 1900
Holding Institution: Clark Atlanta University
https://dlg.usg.edu/record/auu_auc-001_0923