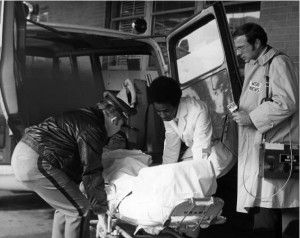 September is National Preparedness Month.
The Federal Emergency Management Agency (FEMA)'s National Preparedness Month page at http://www.ready.gov/september urges citizens to be proactive by communicating with members of their family and their community, and developing plans to follow in case of an emergency.
The DLG includes resources published in Georgia (and available as part of the Georgia Government Publications database) that can help with planning during emergencies:
Do you know what to do when disaster strikes? (Georgia. Office of the Governor. Georgia Emergency Management Agency)
Prepare for the worst; hope for the best: how to better protect your home from disasters (Georgia. Emergency Management Agency)
Georgia's emergency preparedness : for individuals with disabilities and elderly persons (Georgia. State ADA Coordinator's Office)
Hurricane season safety information (Georgia. Dept. of Transportation. Office of Communications)
We hope that you find these resources useful when it comes to disaster planning.
Be safe!