As part of DLG's continuous site improvements, a number of new features are now available:
Full-text searching for selected items;
Improved image delivery for DLG-hosted materials;
Enhanced collection pages; and
New holding institution pages.
Full-text searching
Users can now choose to search through descriptive records, available full-text, or both. In search results, materials with full-text are marked with a full text label.

Collections that currently have full text available for searching include:
We'll be adding new full-text content on a regular basis so check back.
Below is a sample of what you can expect to see when viewing a record with full text. Click on the tab to switch views from the metadata record to the text. You can also save the full text by clicking on "Download Text" in the Tools box on the right of the screen.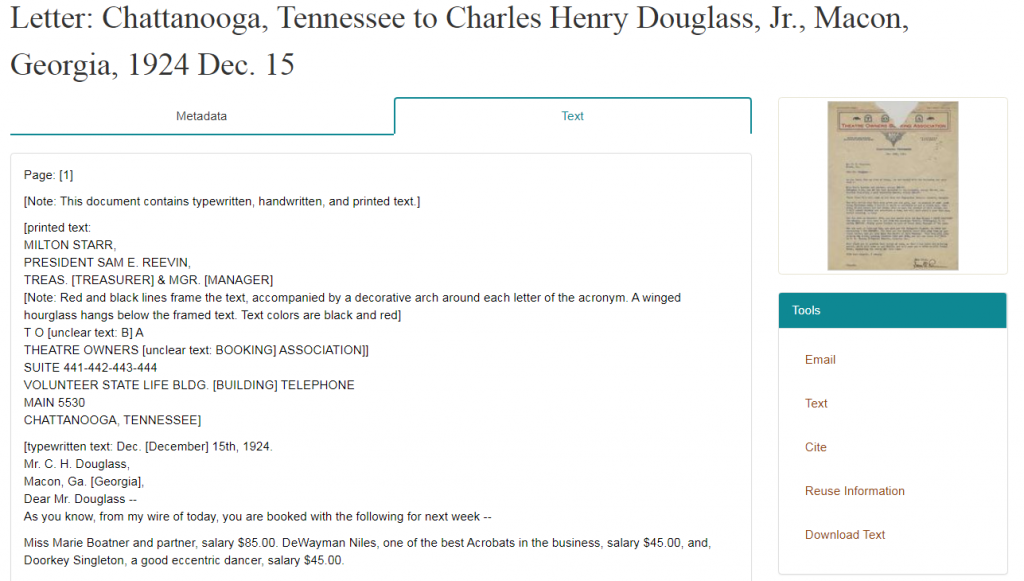 Improved image delivery
Our new image viewer allows users to zoom, focus in on and clip sections, move through multi-page documents, and open the image in a separate window. Only selected DLG-hosted images will be available in the viewer.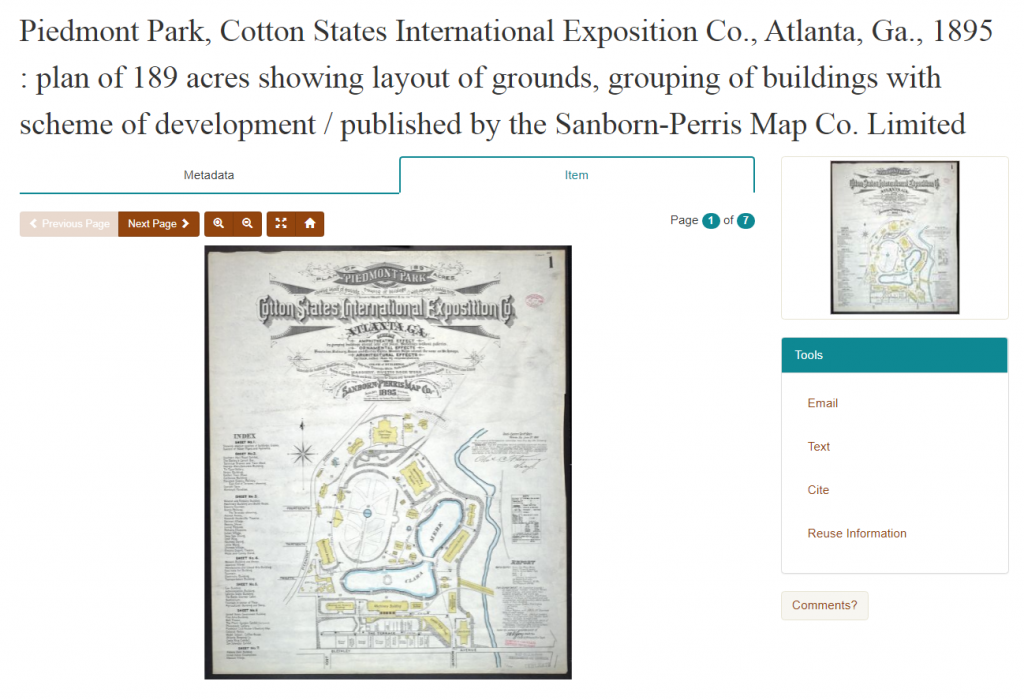 Enhanced collection pages
These new pages will display collection metadata and additional resources (when available) including suggested readings, related links, and essays.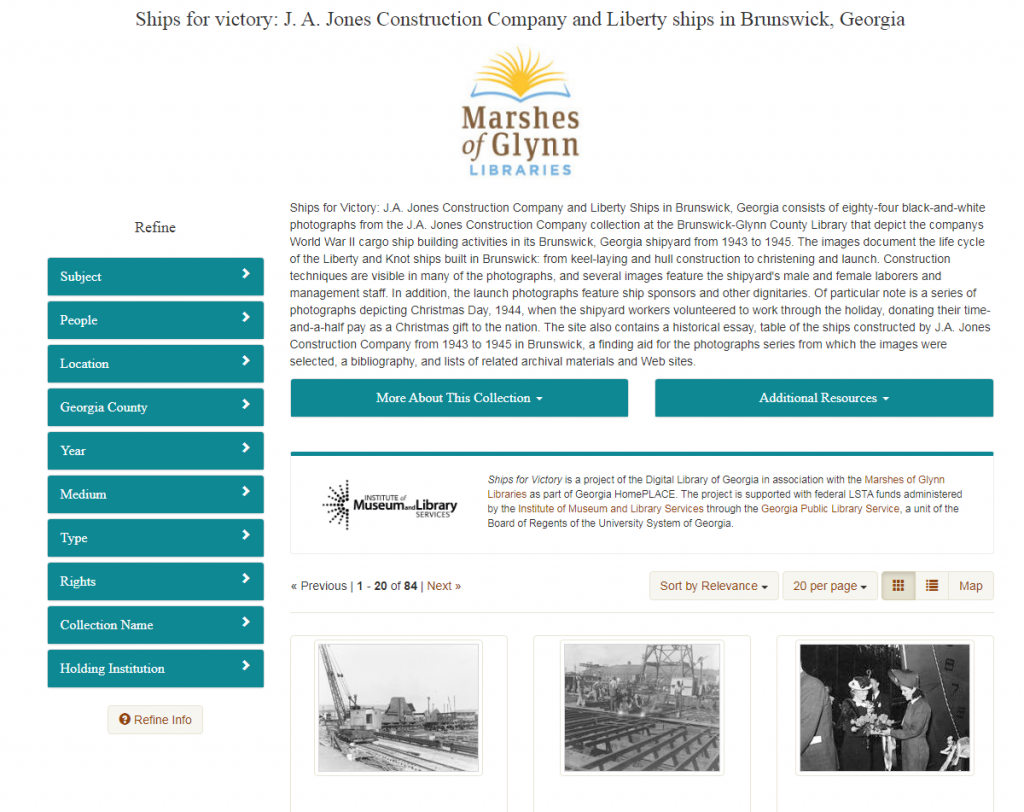 Holding institution pages
During usability testing prior to the launch of the new portal, our partners requested holding institution pages that would provide users with fuller information about partner institutions and their collections as well as a physical location and public contact information.