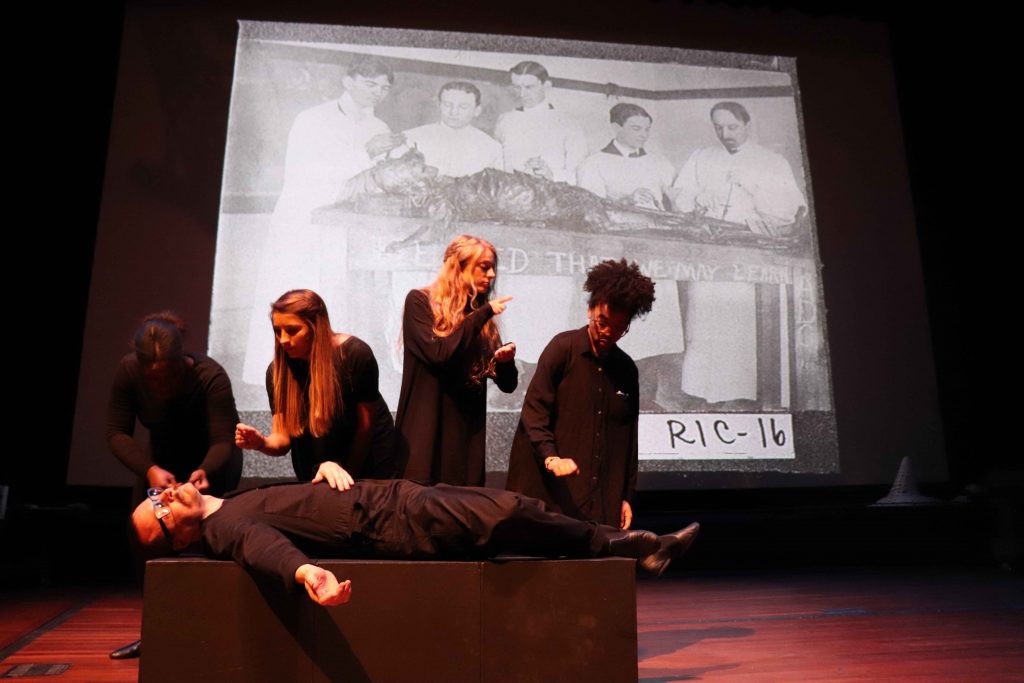 "Moving Photographs: A Vanishing Georgia" is the result of a research and creative scholarship project I have been working on for quite some time now. I was introduced to the Vanishing Georgia collection about ten years ago while teaching as a Lecturer in the Department of Communication Studies at the University of Georgia. I dabbled in the archive for research purposes and taught a special topics course, titled Visual Culture, Rhetoric and Performance, in which students learned methods for analyzing and performing images from the Vanishing Georgia collection.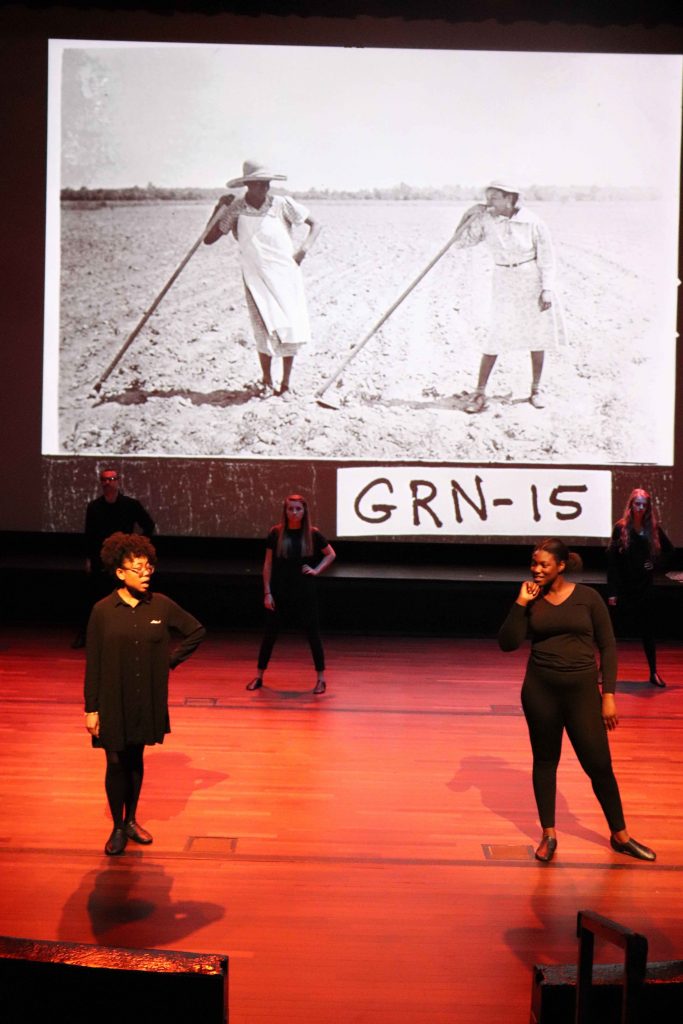 In spring 2018, I was awarded a research grant by the Augusta University Pamplin College of Arts, Humanities, and Social Sciences, where I currently am an Assistant Professor in the Department of Communication. The grant enabled me to move the project toward a fully staged theater production, a dream I have had for a while now. With the project, I was (and still am) interested in exploring the stories and memories evoked through the performance of the photographs, and how these glimpses of Georgia's past impact culture and life in Georgia today. Over the summer, I researched the archive and began writing the script. I also created research and writing prompts for the student-performers so that we could collaborate in the script writing process. The result of our labors is a performance that uses visual, communication, theater, and performance studies theories and methodologies to critically analyze, represent, and recreate the Vanishing Georgia collection–and specifically, a selection of photographs collected from the Augusta area. Access to the photographs by means of the Digital Library of Georgia and the Georgia Archives has been pivotal to our process in both writing and staging our script. We are looking forward to sharing our archival and photographic discoveries with our community.
– Melanie O'Meara, Assistant Professor, Department of Communication
Augusta University.
Theatre AUG's production titled "Moving Photographs: A Vanishing Georgia" ran in Augusta University's Maxwell Performing Arts Theatre March 21- March 24, 2019.
The Vanishing Georgia Photographic Collection of almost 18,000 images is the result of a Georgia Archives project begun in the mid-1970s to locate and copy historically significant photographs held by individuals throughout Georgia. A National Endowment for the Humanities grant supported an expansion of the project from 1977-1979, and images continued to be added to the collection until 1996. Digitization of the photographs was a joint project of the Georgia Archives and the Digital Library of Georgia.