It is that time of year again, and in the spirit of things we present a celebration of Georgia's college football history (through the lens of the Digital Library of Georgia's collections, of course).
Photograph of a football team from Georgia Normal and Agricultural College between 1920 and 1925. The college is now known as Albany State University and their Golden Rams football team continues to compete today. From the Vanishing Georgia Collection.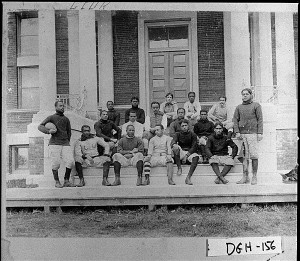 Image of Oglethorpe University's 1927 Varsity "Ends." From left to right, "Monk" Clement, Roy Hancock, Darnell, and Jeff Burford. From the  Oglethorpe University Library's Athletics Photographs Collection.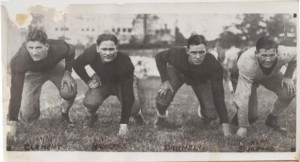 Photograph of Sanford Stadium at the University of Georgia in November 1962. When this photograph was taken, the stadium held 36,000 Georgia Bulldog fans. Today it has a capacity of over 92,000. From the Historic Architecture and Landscapes of Georgia Collection.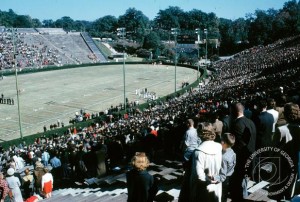 To find out more about the history of college football in Georgia, check out the New Georgia Encyclopedia articles on John Heisman, Georgia Southern Football, Herschel Walker, and the Chick-fil-A Bowl.