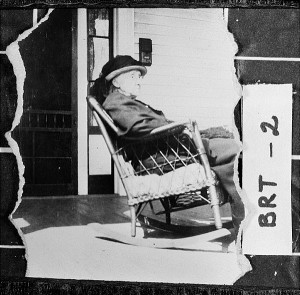 Rebecca Latimer Felton, the first woman to serve in the United States Senate, was born on this day in 1835 in DeKalb County, Georgia.
Felton began her political career as the campaign manager for her husband, William Felton, who served in the United States Senate from 1875 to 1880. Following his retirement, she became a tireless advocate for reform in Georgia. She wrote and gave speeches in support of prohibition and against the inhumane treatment of prisoners in Georgia. She did not, however, support reform in regard to race and approved of lynching practices in the South.  Felton most famously pushed for the passage of woman's suffrage legislation, which became a reality in her lifetime.
In 1922, Governor Thomas E. Hardwick appointed Felton to fill Thomas E. Watson's vacant Senate seat. She was sworn in on November 21 and served a 24 hour term, making her not only the first female senator, but also the senator with the shortest term of office. At the time of her swearing in, the eighty-seven-year-old Felton was also the oldest person ever to serve in the United States Senate.
To find out more about Rebecca Latimer Felton, you can read her entry in the New Georgia Encyclopedia.
Images from the Vanishing Georgia collection can viewed at the Digital Library of Georgia and at the Georgia Archives website.
Rebecca Latimer Felton's autobiography is also available through the Digital Library of Georgia.