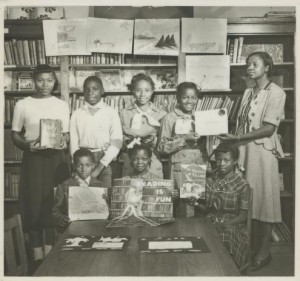 The tradition of African American History Month was initiated by the educator and historian Carter G. Woodson, a son of former slaves who became the second African American man to receive a Ph.D. from Harvard University in 1912. Woodson founded the Association for the Study of Negro Life and History in 1915, which he operated from his home in Washington, D. C. until his death in 1950; the organization is now the Association for the Study of African American Life and History (ASALH). Under the direction of the association, "Negro History Week" was inaugurated in 1926 to raise awareness about African American history, achievement, and cultural contributions which were either omitted or excluded from most historical and educational resources at that time. Woodson coordinated the event to take place mid-February so that it would be celebrated alongside the birthdays of Abraham Lincoln (February 12) and Frederick Douglass (February 14), two historic figures credited with the emancipation of African American slaves, and whose birthdays fell during the same week.
Each Negro History Week was assigned a theme, to emphasize areas within African American history that developed over time, and to ensure continuity by remaining connected to relevant issues in the African American community; the ASALH continues this tradition. At the time of Woodson's death in 1950, Negro History Week was well-established in cities nationwide, thanks to the popularization of black history societies and clubs, and pressure from African American and progressive white teachers, scholars, philanthropists and government officials who demanded more resources. Greater public awareness for the necessity to preserve and promote African American history was raised during the Civil Rights movement in the 1960s, and by 1976, fifty years after the first observance of Negro History Week, the event was expanded into Black History Month. In 2012, we celebrate African American History Month; this year's theme is Black Women in American Culture and History.
The Digital Library of Georgia honors generations of African American men and women in this country with the observance of African American History Month. Many DLG collections include historical and cultural resources that pertain to African Americans in Georgia; we have provided a descriptive list of some of these resources below.
HISTORY AND GENEALOGY
North American Slave Narratives
This digital collection includes books and articles that document the individual and collective story of African Americans in the eighteenth, nineteenth, and early twentieth centuries, and  includes all the existing autobiographical narratives of fugitive and former slaves published as broadsides, pamphlets, or books in English up to 1920. Also included are many of the biographies of fugitive and former slaves and some significant fictionalized slave narratives published in English before 1920.
Chatham County Deed Books, 1785-1806
This collection includes slave bills of sale.
Civil Unrest in Camilla, Georgia, 1868 : Reconstruction, Republicanism, and Race
The Civil Unrest in Camilla, Georgia, 1868 collection, located at the DeSoto Trail Library and comprised of photostatic copies from the Freedman's Bureau records held by the National Archives of the United States, consists of letters, affidavits, reports and a newspaper clipping relating to a violent episode in Camilla, Georgia, on September 19, 1868 when freedmen and local Republicans attempted to hold a political rally, and were met with opposition from the white townspeople of Camilla.
The Church in the Southern Black Community
This collection traces how Southern African Americans experienced and transformed Protestant Christianity into the central institution of community life, beginning with white churches' conversion efforts, especially in the post-Revolutionary period, and depicts the tensions and contradictions between the egalitarian potential of evangelical Christianity and the realities of slavery.
African American Funeral Programs from the East Central Georgia Regional Library System
A majority of the programs in this collection are from churches in Augusta, Georgia, and the surrounding area, with a few outliers in other states such as New York and Florida. The programs typically contain a photograph of the deceased, an obituary, a list of surviving relatives, and the order of service. The collection provides extensive genealogical information about the deceased, including birth and death dates, maiden names, names of relatives, past residences, and place of burial. Alongside this genealogical information, the obituaries provide a rich source of local history about African Americans. Many of the people included in this collection were prominent in their communities, and many were involved locally in the struggle for civil rights.
This database currently contains issues of the Colored Tribune, founded by Savannah native John H. Deveaux in 1875 (the newspaper's name was changed to the Savannah Tribune in 1876).
Gordon County, Georgia Obituaries
Newspaper clippings of obituaries and other articles about Gordon County residents from 1800-2007.
Hall County Black History Society Photograph Collection
This collection of photographs documents African American life in Gainesville and Hall County Georgia during the 20th century, focusing primarily on the 1940s and 1950s. Community leaders, businesses, educational institutions, churches, and civic organizations that played a significant role in the Gainesville and Hall County African American community are depicted in these photographs.
Digitized books from the Hargrett Rare Book and Manuscript Library with historical publications covering African American life and history in the state.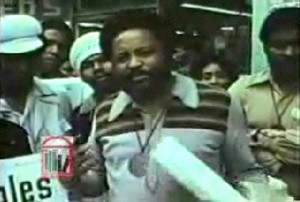 CIVIL RIGHTS MOVEMENT
The Civil Rights Digital Library promotes an enhanced understanding of the Civil Rights Movement by helping users discover primary sources and other educational materials from libraries, archives, museums, public broadcasters, and others on a national scale. The CRDL features a collection of more than thirty hours of unedited historical news film from the WSB (Atlanta) and WALB (Albany, Ga.) television archives held by the Walter J. Brown Media Archives and Peabody Awards Collection that provides an eyewitness view of key events that took place, and provides educator resources and contextual materials, including Freedom on Film, relating instructive stories and discussion questions from the Civil Rights Movement in Georgia, and the New Georgia Encyclopedia, delivering engaging online articles and multimedia.
Atlanta in the Civil Rights Movement
This collection highlights Atlanta's role in the Civil Rights movement from 1940-1970, provides a timeline of key events, and offers information on other civil rights resources. The site also provides a searchable inventory of special collections materials related to the Civil Rights movement that belong to ARCHE's member institutions and affiliated libraries/archives.
Papers of Justice Tom C. Clark: Civil Liberties and Civil Rights Cases of the U.S. Supreme Court
This collection includes dockets, drafts of opinions, notes, and conference memorandums from the papers of U.S. Supreme Court Justice Tom C. Clark. The desegregation cases covered include Sweatt v. Painter, Brown v. Board of Education, Heart of Atlanta v. United States, and Katzenbach v. McClung.
Testimony from Hosea Williams, John Lewis, and Amelia Boynton et al. v. Honorable George C. Wallace, Governor of Alabama et al.
Cover of the second of three volumes of testimony plus pages 288-303 and pages 338-346 before Judge Frank M. Johnson, Jr. pertaining to the Selma-to-Montgomery marches in support of voting rights in 1965. Included are the testimonies of Martin Luther King, Jr., Hosea Williams, Amelia Boynton, and John Lewis, among others. The case began as a class action suit brought by Hosea Williams, John Lewis, and Amelia Boynton against Governor George C. Wallace and the State of Alabama concerning the protection of marchers as they walked from Selma to Montgomery on behalf of Negro voter registration in Alabama. The Selma-to-Montgomery marches in 1965 were pivotal in the history of the Civil Rights Movement.
EDUCATORS
Joyce Ann Joyce is an African American professor and writer and alumna of Valdosta State College, Class of 1970. The Joyce Joyce collection includes newspaper clippings relating to her career, images of her book covers, and photographs of Joyce (most from her time as a student at Valdosta State).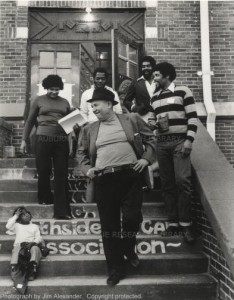 VISUAL AND PERFORMING ARTS
Robert E. Williams Photographic Collection: African Americans in the Augusta, Ga. Vicinity (Richmond Co.), ca. 1872-1898 
Robert E. Williams (d. 1937), an African American photographer, operated a photography studio, R. Williams and Son, in Augusta, Georgia, from 1888 until around 1908. Eighty-four images of African Americans in the Augusta and Richmond County, Georgia area are presented online in this digital collection. The photographs depict dwellings and domestic chores, rituals of baptism, harvesting and transporting cotton, vehicles and transportation, and children and family life.
The Blues, Black Vaudeville, and the Silver Screen, 1912-1930s: Selections from the Records of Macon's Douglass Theatre
The online collection consists of selected correspondence, financial records, contracts, and advertising materials from Macon's Douglass Theatre, the city's primary venue for black entertainment during the early twentieth century, founded by Charles H. Douglass, an African American businessman. Materials in this digital collection include records that describe African American sporting events, vaudeville acts, and films brought to the theater (including race films made specifically for African American audiences), promotional handbills, and booking correspondence; other Southern African American theaters are also highlighted in the selections. The Web site also contains indexes to the documents, an introductory essay, and the finding aid for Douglass's business records.
Community Art in Atlanta, 1977-1987: Jim Alexander's Photographs of the Neighborhood Arts Center from the Auburn Avenue Research Library
This collection consists of fifty-five documentary photographs of Atlanta's Neighborhood Arts Center (1975-1989) taken by photographer, community activist, and Neighborhood Arts Center staff member Jim Alexander. The photographs capture significant African American-centered cultural and community events in and around the Atlanta-based organization, a brainchild of the late mayor Maynard Jackson. Atlanta-area outreach projects, arts festivals, and social demonstrations that took place during the late 1970s and early 1980s are recorded in this project, as is a visit to the art center from legendary artist Romare Bearden.
HISTORIC COMMUNITIES AND NEIGHBORHOODS
Faceville, Georgia Photographs, ca. 1898
This collection includes photographs of sixteen black and white black-and-white albumen photo prints  of various scenes of Judge Spooner's farm in Faceville, Georgia; the images include African American men, women, and children who lived and worked on the farm.
Atlanta Housing Authority Photographs, 1940-1942
The Atlanta Housing Authority (AHA) was established in 1938 as a New Deal initiative to eliminate the city's substandard housing; it is currently organized under Georgia law to develop, acquire, lease and operate affordable housing for low-income families. This collection contains images of substandard housing areas to be cleared for some of Atlanta's first urban public housing developments, and features scenes that include African American men, women, and children; the images in were created to document living conditions in these poverty-stricken areas of the city prior to their demolition.
Bedford Pine Neighborhood Photograph Collection, 1970-1971
This collection includes photographs of Atlanta's predominantly African American Bedford Pine district, taken in the early 1970s; it includes images of residents and homes in the neighborhood. Most of the structures seen in this collection were later destroyed in urban renewal projects.
RELATED COLLECTIONS
Fred L. Howe 1895 Cotton States and International Exposition Photographs, 1895
This collection includes both exterior and interior shots of the Negro Building in Piedmont Park during the Cotton States and International Exposition in Atlanta, Georgia , 1895.
Herbert T. Jenkins Photographs
Black-and-white photographs of the career of Atlanta police chief Herbert T. Jenkins which include images of Atlanta Police Department personnel, including the first African American officers hired in 1948, and images of the Summerhill race riot in 1966.
Bill Wilson Photographs, 1938-1979, undated
William Bryan Wilson (1914-1993) worked as an Atlanta newspaper photographer from the late 1930s until the late 1970s, having worked for both the Atlanta Journal and the Atlanta Constitution. This collection offers important documentation on a wide variety of personalities, events and locations throughout Georgia, including photographs of the integration of Murphy High School in Atlanta, the 1966 Vine City housing demonstrations, civil rights worker and politician Julian Bond, and photographs of African American agricultural and factory laborers, domestic workers, and military personnel.