Home Movie Day 2016 is just around the corner! The day recognizes the cultural importance of amateur films, and highlights the role of local archives, museums, and historical societies in seeking home movies of regular people. Home Movie Day events make it possible for home movie owners to connect with their communities by sharing their home movies with receptive audiences, and to learn how to care for their films from moving image archivists present at Home Movie Day events.
This year's Home Movie Day is officially October 15, 2016, but events will be held throughout the year celebrating home movies.
In Georgia, the Walter J. Brown Media Archives and Peabody Awards Collection is hosting in a Home Movie Day event on Saturday, October 1st in Milledgeville, Georgia from 2:00-5:00 pm at Flannery O'Connor's Andalusia Farm. If you are bringing home movie footage, they will be able to play 16mm, 8mm, Super 8mm, and DVD.
If you can't attend Home Movie Day events in Milledgeville on October 1st, be sure to read more about Home Movie Day here and take a look at some of the home movies that we have available in the DLG.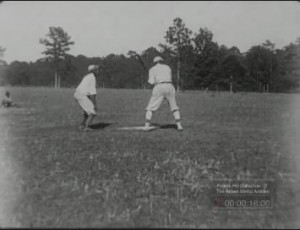 From our partners at the Walter J. Brown Media Archives and Peabody Awards Collection:
Pebble Hill Plantation Film Collection
Andrew Avery home movie collection, 1930-195-?
H.C. Blankenship and John Scott home movie collection, circa 1936-1967
Kaliska-Greenblatt home movie collection, circa 1923-1937
Louis C. Harris home movie collection, 1942-1960
From our partners at the Georgia Historical Society:
Albert Armor Home Movies, 1946-1949
John Lytgen Home Movies, 1952-1956

No tags for this post.