Two new collections of digitized films and slides documenting the growth of Georgia's Catholic community between 1938-1979 are now available freely online from the Digital Library of Georgia.
With these materials from Marist School educators Reverend Michael Kerwick, SM, (1912-1990) and Reverend Vincent Brennan, SM, (1912-1993), we are able to piece together the history of the Marist School's campus, community, and activities at its former location (as Marist College) in downtown Atlanta and its Brookhaven home (as Marist School) on Ashford-Dunwoody Road in DeKalb County.
The time periods of Father Kerwick's and Father Brennan's collections coincide with the exponential growth of the city's Catholic community. During the mid-20th century, Atlanta claimed 30,000 Catholic residents. By the end of the century, that number grew to nearly 300,000.
These materials also show portions of downtown Atlanta that were lost through development in the 1950s and early 1960s. A major reason for Marist School's relocation to suburban Brookhaven was the encroaching development of the interstate system and the use of eminent domain to acquire portions of the original campus. Scenes from the original campus and downtown street scenes have captured buildings and streetscapes that were lost to urban renewal.
Dr. Michael Bieze and Dr. Louisa Moffitt, archivists at the Marist School say: "The [digitized] images were taken by Father Vincent Brennan during those years before Marist School was moved to its suburban location in the mid-1960s and includes image from both the old campus on Ivy Street, as well as images of the new campus on Ashford-Dunwoody Road."
Some additional themes covered in these collections include school commencements, athletics programs, formal events such as promenades, and visits to Marist parishes throughout Georgia. Dr. Bieze and Dr. Moffitt both add: "In addition, there are images of Brunswick, Saint Simons Island, Darien, and Jekyll Island during those years."
About the Archives of the Society of Mary, Province of the United States
The mission of the archives is to collect, preserve, and make available manuscripts, records, photographs, audiovisual materials, artifacts, books, and other items that document the ministries, houses, and personnel of the Society of Mary in the United States. Although Marists first arrived in Louisiana in 1863, items in the collection date from the early 1800s through 2020. The provincial archives for the U.S. Province have been housed in the rectory at Marist School in Atlanta, Georgia since 2000, when the former Washington and San Francisco provinces consolidated into the Atlanta province. The archival collection of the former Boston province was moved from Framingham to Atlanta in 2014.
Selected images from the collection:
Images courtesy of Society of Mary (Marists) U.S. Province Archives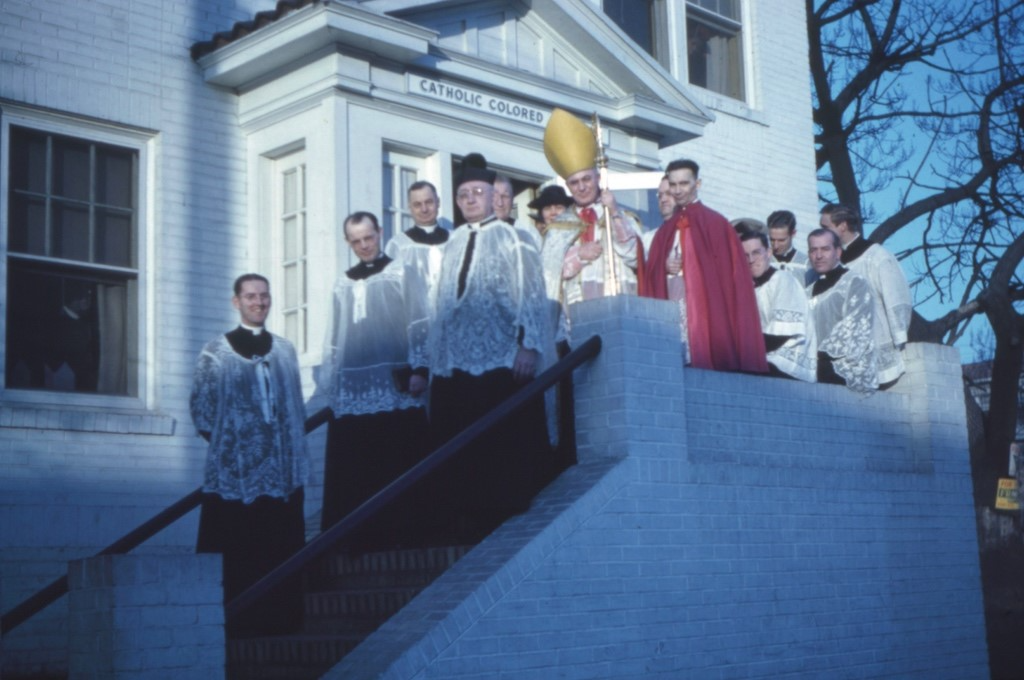 Title: Catholic Colored Mission of Our Lady of Lourdes Dedication
URL: https://dlg.usg.edu/record/mpua_vinb_vb234-00001
Description: A 1941 photograph of a gathering of white Catholic clergy including several Marists on the front steps of the Our Lady of Lourdes Colored Mission (later known as the Our Lady of Lourdes Catholic Church), Atlanta's first African American Catholic church. From inventory notes: December 14, 1941, attended by several Marists. Gerald O'Hara, Bishop of (then-) Savannah-Atlanta. Located on Forrest Avenue.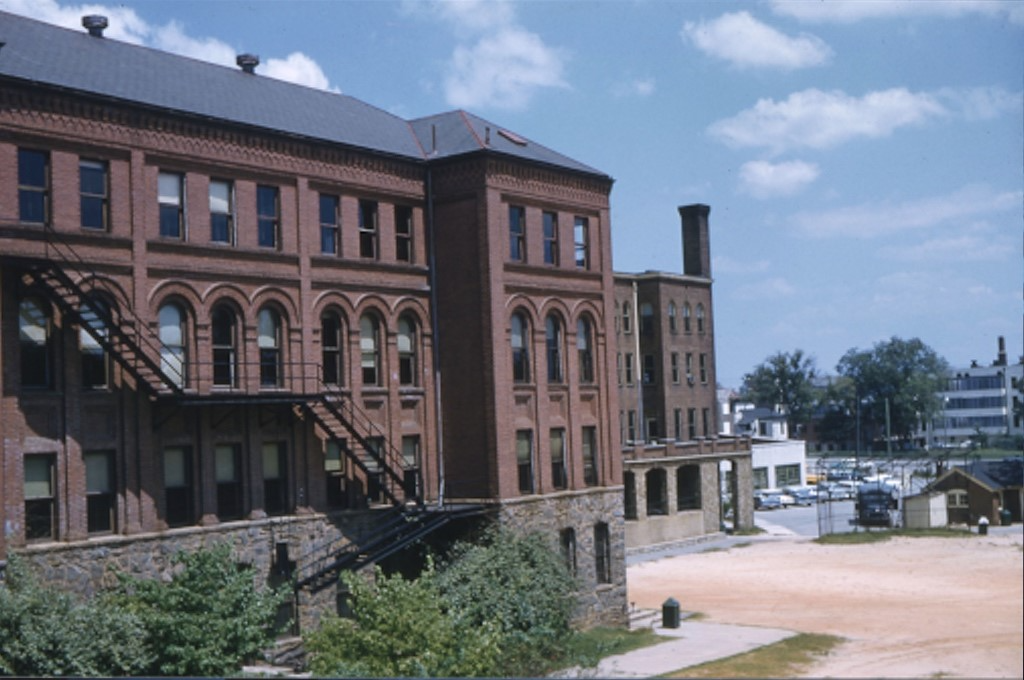 Title: Marist College Ivy Street Campus slide 4
URL: https://dlg.usg.edu/record/mpua_vinb_vb058-00001
Description: Photograph of the Marist College Ivy Street Campus building and courtyard, taken in 1961.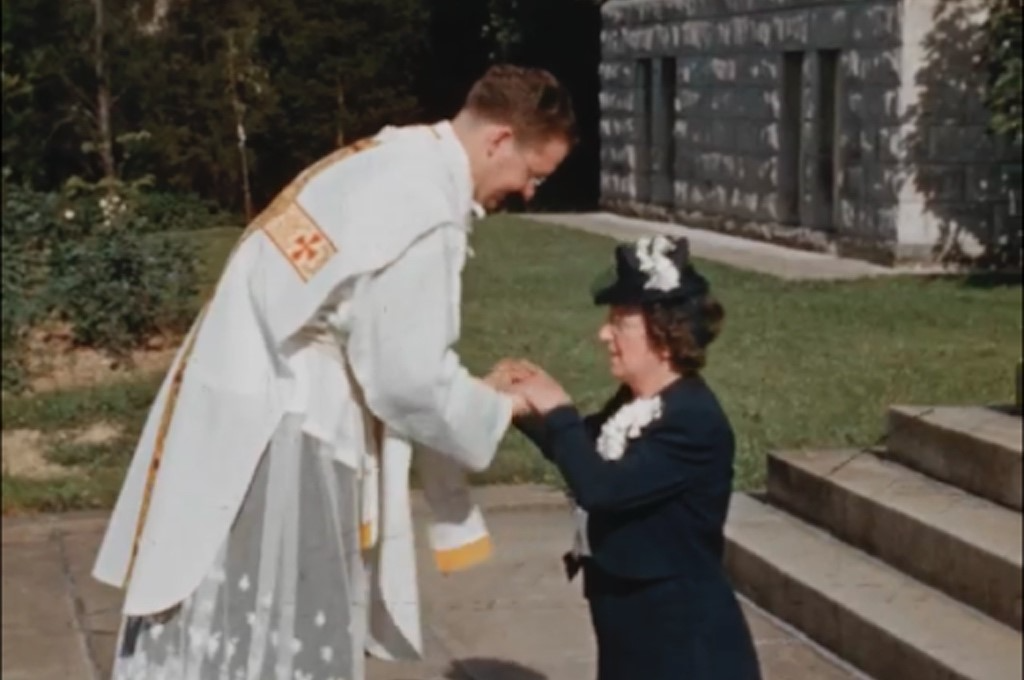 Title: Brennan Unidentified 2
URL: http://dlg.galileo.usg.edu/do:mpua_mker_brennanunidentified2
Description: Short film clip of a member of the Catholic clergy at the Marist School in Atlanta, Georgia performing rites on a woman and a number of students posing on a set of steps.