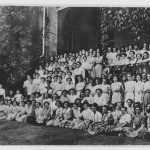 We are happy to present three new collections from our partners at the Athens-Clarke County Library:
Athens Regional Library System History Collection. The bulk of the collection covers the history of the Athens Regional Library System, including photographs, library event promotional materials, and administrative records. The collection also includes a report by the Commonwealth Fund about efforts to strengthen public services for children.
Athens-Clarke County Library Heritage Room Collection. Bulk of collection includes photographs and scrapbooks created by Mylo Lindgren, a World War II soldier stationed at Camp Wheeler, Georgia. The collection also includes a cookbook written by the Athens Women's Club, and Confederate soldier carte de visites.
Navy Supply Corps School and State Normal School Collection. Collection of photographs, yearbooks, and postcards relating to the Navy Supply Corps School and State Normal School in Athens, Georgia.
These collections have been digitized as part of the Bill and Melinda Gates Foundation-funded Public Libraries Partnerships Project (PLPP), where DPLA service hubs like the DLG collaborate with Georgia public libraries to make their special collections materials accessible to a broader audience online.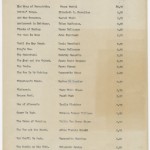 Angela Stanley, head of archives and special collections at the Athens-Clarke County Library oversees the Heritage Room which serves researchers of local, regional, and state history and genealogy. She selected material for digitization based on four main criteria: patron demand, physical integrity of the objects, copyright permissions, and visual interest. Individual items were selected based on how well they would translate to digital, and on how well they represented the rest of the items in their respective collections.
Stanley reflects on the importance of these collections to the Athens community: "The thing that makes these collections so interesting and relevant is their immediacy: How many frequenters of [local restaurants] Ike & Jane or Hi-Lo or Agua Linda know that [the Athens neighborhood] Normaltown was named for the location of the former State Normal School? Or that the school was later taken over by the Naval Supply Corps School, which trained all active-duty corps officers in the U.S.? How many know that the Athens Public Library was among the first libraries in the state of Georgia to provide library service to African Americans?  Or that the Library's Dunbar Branch was, at varying times, housed at major historic Black institutions like the Knox Institute, the Athens High and Industrial School, and Union Hall? We drive by these ghosts of Athens' past every day; what a treasure that traces of these specters have survived in the archive!"  She notes: "For our carte de visites [available in the Athens-Clarke County Library Heritage Room Collection], most of which date from 1864, this is the first time the complete collection is made available online. We've had many requests over the years for researchers to access them, and they've been featured in several published works, but now we'll be able to provide for the safety and security of the originals because patrons will be able to access the digital surrogates instead."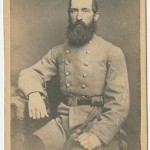 Stanley has found that the Public Library Partnerships Project has aided her department in keeping up with the needs of her patrons. She says: "The Heritage Room is a small repository with limited space, staff and resources, but that doesn't change the level of expectation from our patrons. We need to keep pace with the universities, colleges, and private libraries that are increasingly putting their content online. Just the other day we had a patron on Facebook lament that a particular collection at another small institution was not available online. People don't realize all the resources that go into digitization–and they shouldn't have to.  It's our job to make it happen.  And it's programs like the PLPP that enable us to do it."